16 October 1749
Castle Koniz, Bern, Switzerland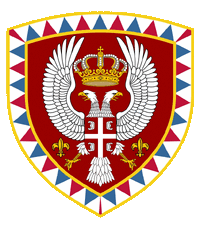 Over the course of this last week, there has been a largely divided public on the outcome of the Beckett v. Venables case, which resulted in the conviction of Rose Beckett, Queen-Consort of Spain, sentenced to 3 months of imprisonment under the charges of battery and assault. Richard Venables, Statsminister of Denmark, was cleared of all charges based on lack of evidence.
Though perhaps you may claim that given Lady Beckett's status, Lord Grey would have no right to pursue charges against his attackers, this is false. In Switzerland, if you commit a crime, such as attempted murder, you will be tried. Our Justice system is fair and absolute. Diplomatic immunity is of course given to members of government that are on a diplomatic mission to the Swiss, this does not apply to high-level crimes, such as murder or attempted murder. Citizens of Switzerland, wherever they are in the world, are guaranteed by their government that they will be protected against injustices and misdeeds. We do not stop short because the attacker may hold a title in a nation.
I have tried the entirety of my reign to move away from the absolute rule of my father and the monarchs that came before him, and it is such a shame to see that many others do not share my progressive views for a better world.
Ad blocker interference detected!
Wikia is a free-to-use site that makes money from advertising. We have a modified experience for viewers using ad blockers

Wikia is not accessible if you've made further modifications. Remove the custom ad blocker rule(s) and the page will load as expected.