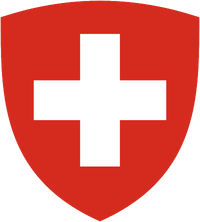 By decree of His Majesty, King Alexander the First, By the Grace of God, King of the Swiss and Duke of Bern, Lord Protector of its provinces, Archbishop of All Swiss and Bishop of Bern, Lord Marshal of the Armed Guard, and regally appointed Head of the Royal House of Kroshbon, a Cabinet reshuffle was ordered on the 9th of August 1750.
A cabinet reshuffle had previously been ordered in March 1750, at the resignation of Prime Minister Jon Kroshbon, however, since then, the June Crisis, recreation of the Armed Guard, and several other factors have led for another reshuffle to be needed. 
Since the June Crisis, most of the Cabinet positions were de facto left to the King and Prince Richard, however, the resurrgence of the Armed Guard, and the entry of Switzerland as a world power once more have brought forth several honorable candidates to behold these Positions of the Crown. 
The absence of the current Prime Minister, Lord Jozef Kohleschmied, has been noted, however due to his absence being result of his poor health from his capture during the War of the Sardinian Succession, and his long history of service to the Crown and Kingdom of Switzerland, the King and Prince have decided to keep Lord Jozef as Prime Minister for the remainder of his term (January 1751).
His Majesty and the Prince also decided, that for the sake of efficiency, the Ministry of Finance and the Ministry of Interior would be merged into one Home Ministry. They also chartered the creation of a new Ministry of Laws, which holds responsibility for upkeeping the law in the nation.
The Prince of Geneva and the King deliberated and discussed for several days the candidates for these positions, and have agreed upon the following. 
MINISTER of STATE: Lord Gustav Dreadre (Dreader), Duke of Jura
MINISTER of DEFENSE: Sir Gerard Stormmartin
MINISTER of LAWS: Lord William Firewalker, Count of Vaud
MINISTER of HOME: Lord Solomon Savagefury, Count of Nidwalden
LORD COMMANDER of the ROYAL GUARD: Sir Jason Mcskull
FIELD MARSHAL of the ARMY: Sir Roger Swordflint
GRAND ADMIRAL of the NAVY: Sir Nicholas Austin (Naustin)
The Chief Advisor, Vice Advisor, and Director-General of the SIA shall remain the same. 
Ad blocker interference detected!
Wikia is a free-to-use site that makes money from advertising. We have a modified experience for viewers using ad blockers

Wikia is not accessible if you've made further modifications. Remove the custom ad blocker rule(s) and the page will load as expected.