House of Polemos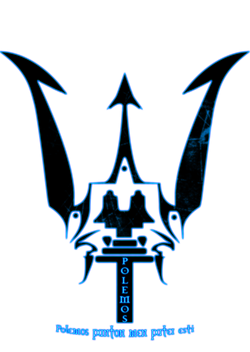 Words
Polemos panton men pater esti (war is the father of all)
Titles
Dukes of Graubunden
Seat
Marschlins Castle, Chur
Religion
Roman Catholicism
Founder
Lord Azreel Polemos
The
House of Polemos
is one of the Great Houses of Switzerland, being elevated to the Dukes of Graubunden in January 1751, after
Sir Azreel Polemos
was elevated to the nobility. They rule over the Kanton of Graubunden, the largest, from their Castle Marschlins, ruling from the ancient city of Chur. They are vassals only to the royal
House of Kroshbon
.
TBA
Lord Azreel Polemos the Morningstar, founder of the House and first Duke of Graubunden
Sir Mighty Polemos, younger brother and heir to Lord Azreel.
Sir Braniac Polemos, younger brother of Lord Azreel.
Sir Jack Polemos, cousin to Lord Azreel.
Military strength
Edit
As Dukes of Graubunden, the House of Polemos controls roughly the third largest host in the nation, able to raise 35,000 infantry, 4,000 cavalry, and 100 artillery. However, due to the vast size of the Kanton, it is difficult to raise these numbers quickly, resulting in only 20,000 infantry, 2,000 cavalry, and 100 artillery being able to be raised on extremely short notice.